Flamenco Dance Show
CHUSCALES – FLAMENCO GUITARIST.
A highly accomplished and regarded authentic Spanish Flamenco guitarist, mentored by the world-renown guitarist Paco de Lucia.
"Spain's Chuscales is a guitarist's guitarist whose consummate skill and deep understanding of flamenco has made him one of the greatest performers and teachers of nuevo flamenco."

"Things went wonderfully at the wedding! Thank you, please pass along our thanks and appreciation to Chuscales," Daniel --Oct 2017 Los Poblanos Historic Inn.

Chuscales is a favorite for solo guitar performances, or as part of a full Flamenco show with cajón, singer and male and female Flamenco dancers.
Featured on three CDs: Forever In My Heart, Gypsy Soul, Midnight in Madrid.

FLAMENCO DANCE SHOW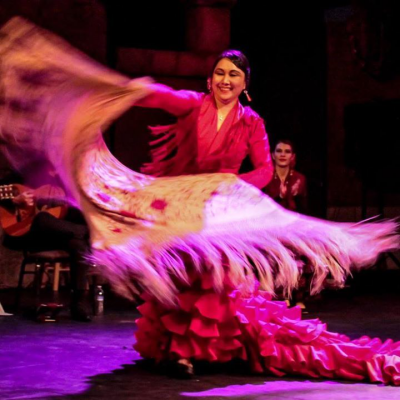 Authentic, colorful, passionate Spanish Flamenco dance shows are available with differing numbers of female and male dancers, guitars, cajón percussion, and singer, to suit.
JOAQUIN - FLAMENCO & SPANISH GUITARIST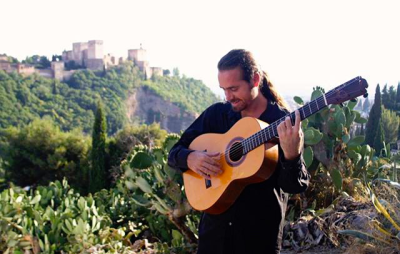 Joaquin is an accomplished, experienced and popular performer who has studied in Andalucia Spain and Latin America. His fluid technical expression, deep rhythmic sensibility and prolific composing abilities have made Joaquin a sought after guitarist. Perfect for Rehearsal dinners, Cocktail receptions, Corporate events, Flamenco shows.
He has 2 albums: La Jornada & Nuevos Comienzos.