Guitarists
ROBERTO CAPOCCHI – CLASSICAL and SPANISH GUITARIST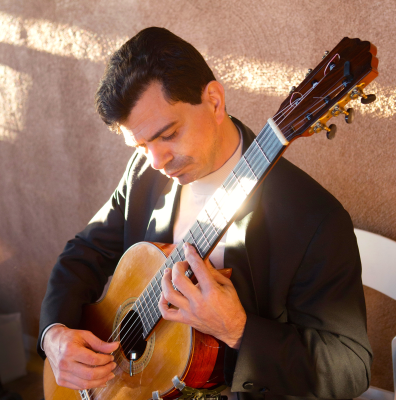 Roberto is a wonderful concert level guitarist with a repertoire that includes classical, Spanish, Brazilian and some popular pieces.

He is frequently booked for Wedding Ceremonies and Corporate events.
"An extremely expressive player, communicating depths of emotion in his performances that touch his audiences and move them to respond... a performance that convinces the audience they are listening to a true master."

"Thank you! Everything went great! The music was perfect, "Roberto was awesome - it was great everyone enjoyed it very much!
Thank you for everything you and Roberto did. :)
Pilar and Aaron"

JESUS - ECLECTIC SPANISH GUITAR AND/OR VOCALS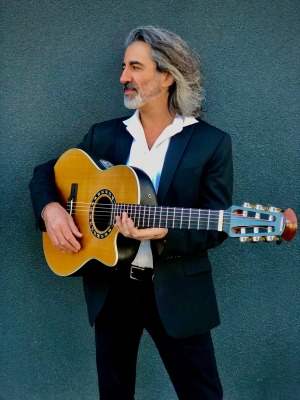 Jesus is a brilliant Spanish Singer/guitarist or just guitarist from Madrid performing familiar favorites and originals with great skill and flair. He is a favorite with audiences.

"Jesus Bas was the perfect person to help us celebrate the beginning of our new lives together. His mastery of Flamenco guitar set the tone for our fun evening and our guests loved listening to him." D.W. - Four Seasons.
Jesus has recorded four albums: "Sketches", "Natural" and "Ahi Va", "Ruta 66."
GENEVIEVE - CLASSICAL & LATIN GUITARIST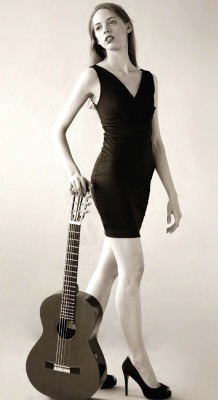 Genevieve is a wonderful and accomplished guitarist. She plays music from around the world and across time periods. She has performed in Chile, Germany, Mexico, Austria, Italy, Argentina and throughout the US. For six years, Genevieve lived in Santiago, Chile, where she delved into the music of Latin America, focusing on the composers and traditional rhythms from this region's eclectic cultures. Her solo album, "Enamorada", features Latin American dances and love songs.
In addition to her work as a soloist, Genevieve has a passion for collaborative music. She has performed guitar and sitar in ensembles with a wide range of instruments and singers. She has also collaborated in opera, theatre, dance and film music.
DIMIAN - GUITARIST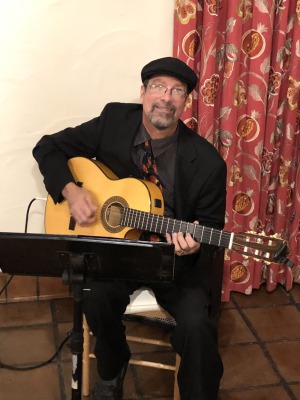 Dimian has been the "go to" artist in the New Mexico music scene for over 20 years. In addition to leading his own quartet, Dimian spent nine years as Musical Director for Fanovisa Recording artists Sparx, and has recorded and performed with numerous iconic regional, and local performers. He is also a renowned solo guitarist, in demand for weddings, private parties and corporate events.
TITO - Classical and Latin Guitarist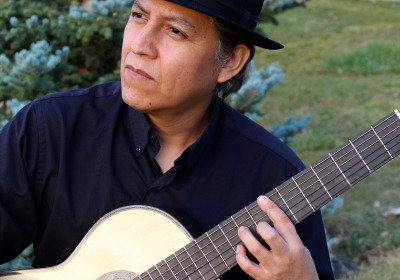 Tito was born in the city of La Paz, Bolivia, South America. Playing guitar since 8 years of age and has worked with this instrument ever since, starting classical guitar training at 12 in San Francisco, CA, with guitarist Paul Binkley. Today, more than 30 years later, he faithfully continues to enjoy and develop his craft.
Tito has recorded many albums, and he continues to do so in different instrumentation and styles. He is also working on original compositions for guitar and other ensembles.
Perfect for Wedding Ceremonies, Receptions.
CHUSCALES – FLAMENCO GUITARIST.
A highly accomplished and regarded authentic Spanish Flamenco guitarist, mentored by the world-renown guitarist Paco de Lucia.
"Spain's Chuscales is a guitarist's guitarist whose consummate skill and deep understanding of flamenco has made him one of the greatest performers and teachers of nuevo flamenco."

"Things went wonderfully at the wedding! Thank you, please pass along our thanks and appreciation to Chuscales," Daniel --Oct 2017 Los Poblanos Historic Inn.

Chuscales is a favorite for solo guitar performances, or as part of a full Flamenco show with cajón, singer and male and female Flamenco dancers.
Featured on three CDs: Forever In My Heart, Gypsy Soul, Midnight in Madrid.

PETRA – CLASSICAL, LATIN and POPULAR GUITARIST.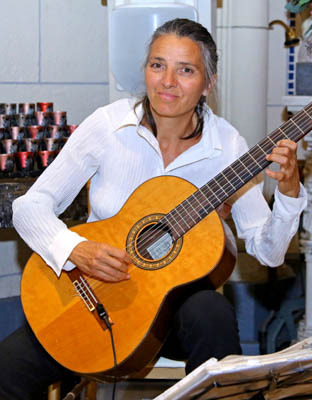 A highly accomplished guitarist who plays classical, Spanish, Latin, and even Beatles songs.

Perfect for Rehearsal dinners, Wedding Ceremonies, Cocktails and dinners.
PETRA & NELSON Guitar & Cello Duo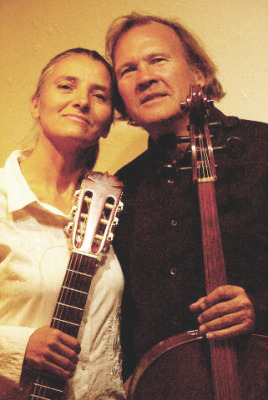 A beautiful melding of cello and guitar with melodies ranging from classical, opera, jazz, to bossa-nova, tango, folk & rock.
JOAQUIN - FLAMENCO & SPANISH GUITARIST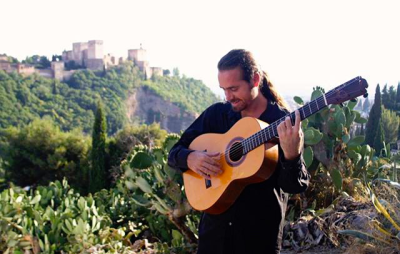 Joaquin is an accomplished, experienced and popular performer who has studied in Andalucia Spain and Latin America. His fluid technical expression, deep rhythmic sensibility and prolific composing abilities have made Joaquin a sought after guitarist. Perfect for Rehearsal dinners, Cocktail receptions, Corporate events, Flamenco shows.
He has 2 albums: La Jornada & Nuevos Comienzos.