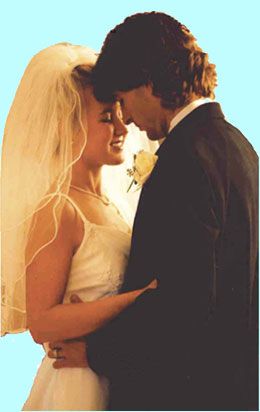 Absolute Entertainment can provide the best of New Mexico's musical talent to perfectly complement your wedding celebrations, whatever you envision. From Mariachi bands, bagpipers, groups of classical musicians, Flamenco guitarists to wonderful live bands like SOULSTICE or our Absolute DJ's - you need look no further to assure your special day sparkles with great music.
Ceremony music should have a significant or spiritual quality that speaks to the bride and groom and symbolizes the depth of their commitment. There are many musical options to suit your preference:

Classical groups of violin, viola and cello or horns in quintets, quartets, trios, duos or soloist.
Solo classical or Celtic harp.
Flamenco, classical, or contemporary guitarist, guitar and violin or flute duo.
Classical soloist or duo singers.
Pianist or organist.
Native American flute and or drums.
Mariachi band or bagpiper, who can also lead a procession from the ceremony to the reception.
We can help design and create a CD of favorite ceremony music and provide a sound system and technician to play it at your ceremony.
Ceremony Sound - we can provide a package of wireless microphones for minister and groom, a standing microphone for any readings plus a sound technician to greatly improve the audibility of the ceremony.

We don't have to tell you that music can make an immense contribution to a wedding celebration. Music encompasses everything you have planned and can make or break an event. You may have forgotten many details of the receptions you have attended in the past , but we doubt that you forgot if there was good music and a great party. That is why we suggest you ask the local wedding vendors and hotel sales staff who they recommend for music. By the time we meet with clients we usually hear "everyone recommended you." Great live music brings a special energy to a party. Our acclaimed band
SOULSTICE
is the popular choice, and we invite you to visit their website to see, hear and read about the band. If a live band is not within your budget or preference, then our
Absolute DJ's
will spark the party playing your favorites. We can add an additional flavor of Santa Fe into the cocktail hour with one of Santa Fe's
Live Musicians
- Mariachi bands or Spanish music are local favorites.

When getting together with family and friends prior to the wedding day we often supply local music that adds an exotic ingredient as many of your guests may be experiencing Santa Fe for the first lime - traditional Mariarchi bands or Spanish guitarists, Flamenco guitar and vocals, Native American flute or dancers or an intimate jazz group. Whatever you wish we can supply your
Live Music
.